News! News! News!
AGM decisions!
Ollie Simons is elected as Squire and Mike Grant will take over as Bagman. Graham Cheatham remains as Treasurer.
Day of Dance 2017
Look out for clashing sticks, flying hankies and stamping clogs as Peterborough Morris hold their annual Day of Dance on Saturday 23 September. Eight invited morris dance teams displaying a diversity of styles will bring action, colour and music to Peterborough city centre. The teams will start dancing in Cathedral Square at 10am and then move on to other sites around the city centre. During the day, the new Squire of Peterborough Morris will receive his badge of office. This year the Squire will be their youngest ever, and their youngest member, 17-year-old Ollie Simons, who has been dancing with the team for seven years.
Beginners welcome
For any men interested in learning morris dancing, Peterborough Morris are holding a Beginners' Session at Fletton Ex-Service & Working Men's Club at 8.30pm on Tue 26 Sep.

Local female and mixed gender teams are also recruiting at this time of year.
Imminent events
Sunday Sept 17th Ashton Parish Day, see events page for details.
Welcome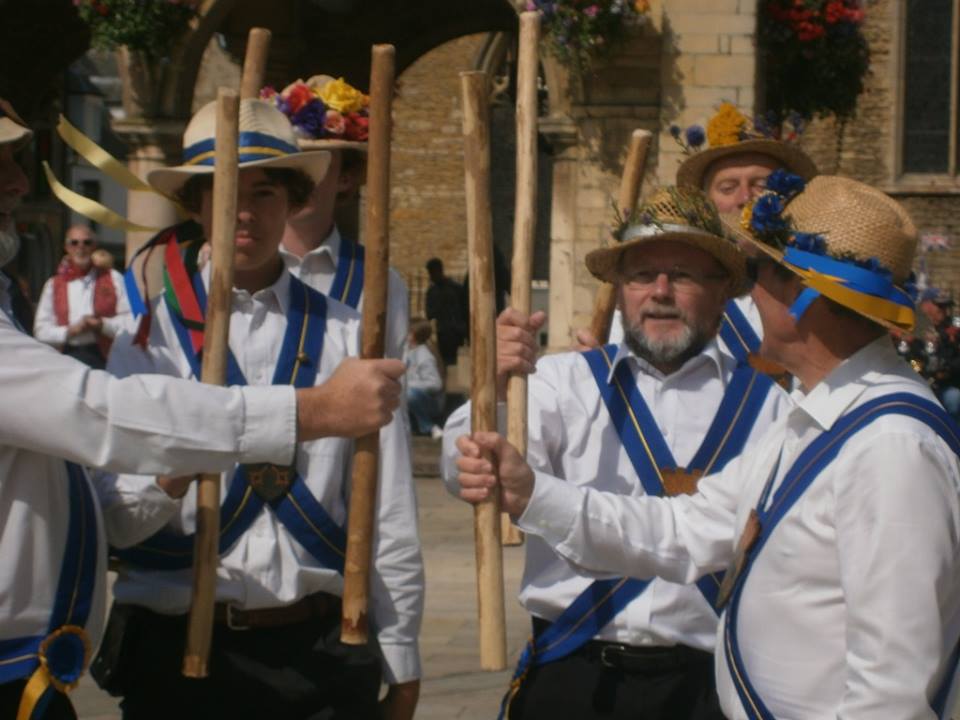 Peterborough Morris dance traditional men's Morris dances of England, an important part of our country's heritage. We perform regularly in and around Peterborough area and occasionally further afield.
New members are always welcome; click the "Join us" link on the menu on the left.
Do contact us if you would like us to dance at your event or venue.