Beginners welcome!
The next session aimed specifically at beginners will be on Tuesday 16th January 2018 at Fletton Ex-Service & Working Men's Club.

But beginners are welcome any time during winter; we can adjust practice routines to help you get started.
We are an all-male club, but local female and mixed gender teams are also recruiting at this time of year.
Our next appearance:-
Saturday Nov 25th Wharf Wonderland. Christmas-themed open day at Oundle Wharf commercial centre.
Welcome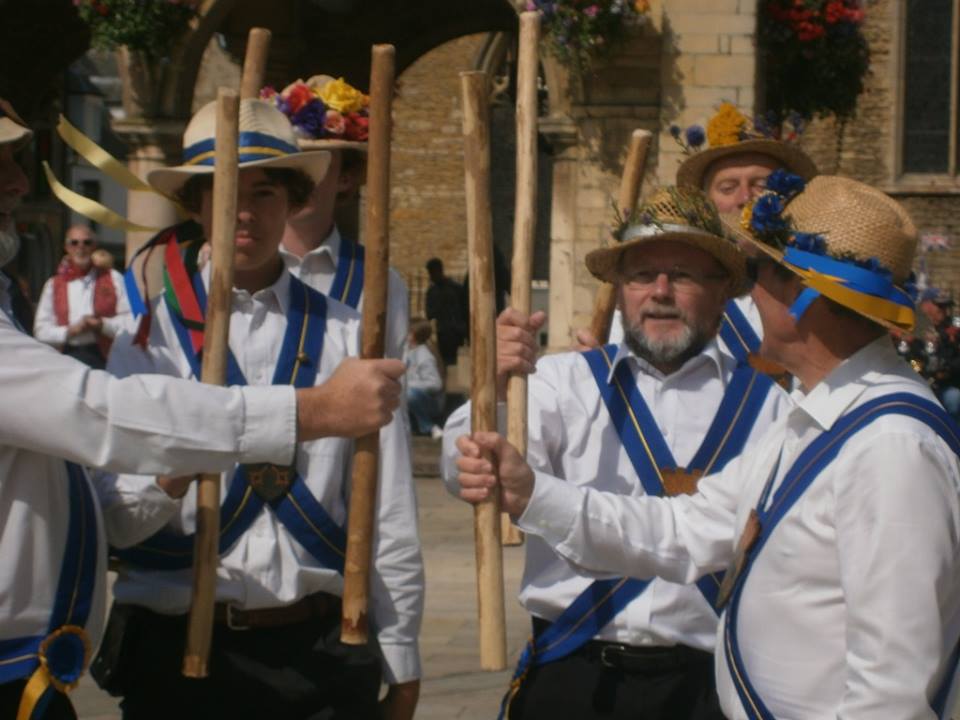 Peterborough Morris dance traditional men's Morris dances of England, an important part of our country's heritage. We perform regularly in and around Peterborough area and occasionally further afield.
New members are always welcome; click the "Join us" link on the menu on the left.
Do contact us if you would like us to dance at your event or venue.