Peterborough Morris Cathedral City Day Ring Meeting Saturday 25th September 2021
This event was delayed by a year due to Corona virus.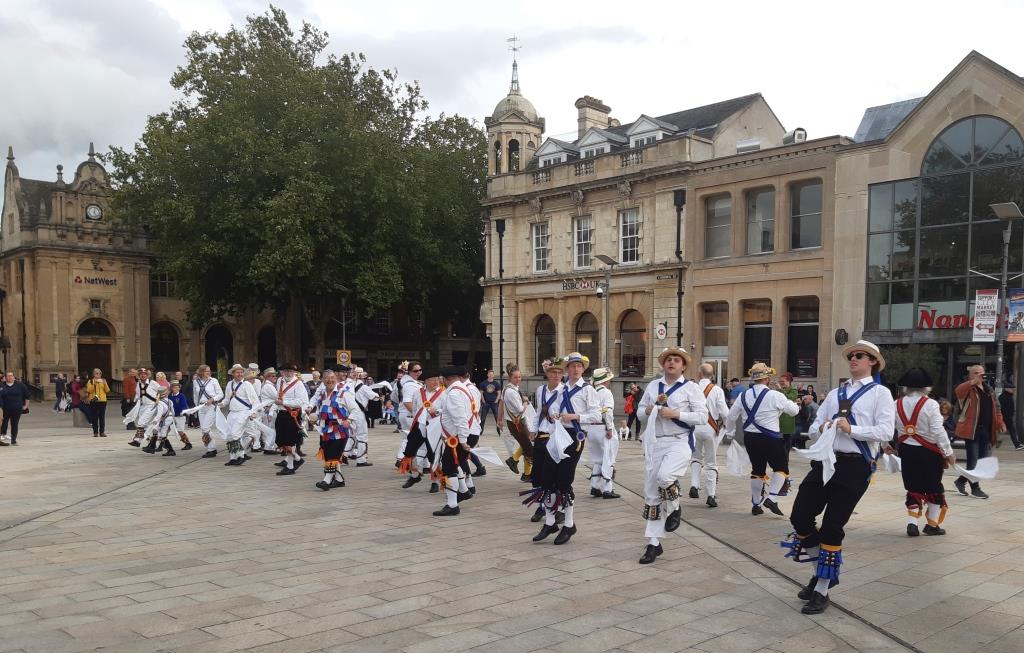 This event is a walking tour of the ancient and modern city

centre

. There is no charge but you have to get your own food and drink.

Breakfast for early arrivers can be purchased at the Draper's Arms, (Wetherspoons) 29–31 Cowgate, PE1 1LZ, a five minute walk from the train station and two minutes from the bus station.
For lunch there is a wide choice of food outlets, cafes and bars.

There will be dance spots in the recently modernised Cathedral Square (with the Guildhall as a backdrop), St John's Square (next to the city's 11th-century parish church), outside the 1930s Town Hall, and inside the Cathedral precinct.

There is no limit to the number of sides coming for the dancing. We will also be inviting local non-Ring sides.

We are looking into the possibility of indoor camping on the Saturday night.

Sides wishing to attend this Ring Meeting should please email the Ring Bagman with a best estimate of the number of attendees as soon as possible.